Executive Coaching & Travel
In your role as manager you are probably finding yourself in an area of conflict: To encourage and support your team members, to motivate your team while pushing it to high performances, to achieve results for your employer or your own company.
In my role as coach I accompany and support you to live up to the high complexity of expectations and requirements of your day-to-day business life.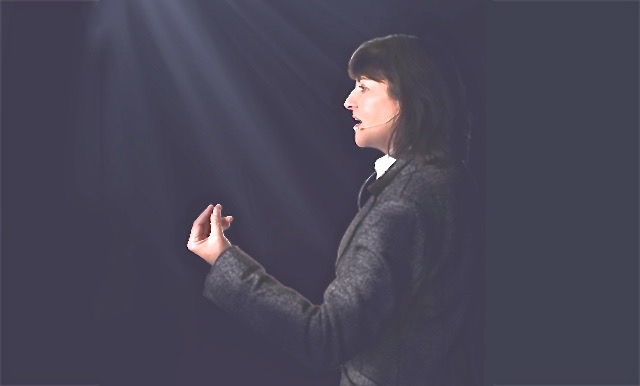 International environments as well as themes related to the hotel business like hotel openings, the 25-hour hotel working day are my areas of expertise.
I give talks that are hands-on, informative and entertaining. My presentations are solution oriented and generate added value for the audience.
I give talks in German and English.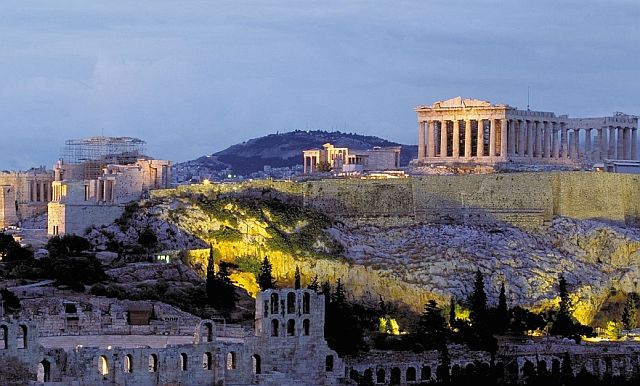 My absolute favorite! Why? Because corporate retreats are fun and intense at the same time. Because it takes you and your staff out of your daily working routine to one of the most amazing places on earth. Because your executive staff will get rewarded for their great work in a unique and unforgettable way. Because the power of "team" will give them an extra boost and motivation.
And perhaps you would like to have some valuable time off your daily routine too, some time for reflection or for personal development.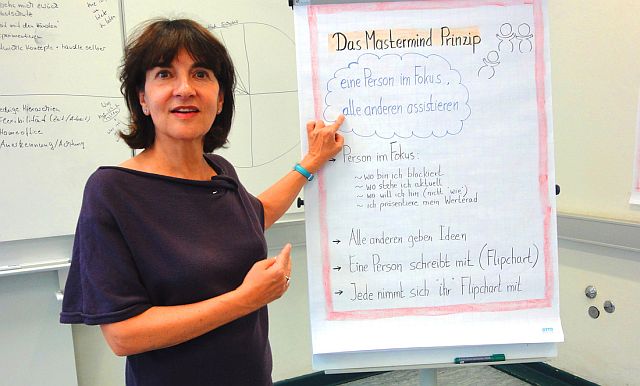 Wikipedia defines a mastermind group to be a peer-to-peer mentoring concept used to help members solve their problems with input and advice from the other group members.
In the nineteen twenties the author Napoleon Hill explained its principle in his book "The Law of Success" and later in his bestseller "Think and Grow Rich".
I found the coaching workshop with Ilona Angelis very helpful and was able to receive fresh input with regard to my new steps in professional life. I also learned a lot about myself and my strengths. Above all I much appreciated the group work that also confirmed my resolution.
Ilona is very empathetic and is able to use her vast experience to swiftly create a trusting atmosphere within the group. I found the ability to exchange ideas and information and to receive feedback from different people at different stages of their life under Ilona's guidance to be very helpful. The course helped me to evaluate my desires from new angles which eventually reinforce me to re-invent myself and create a new career path. Thank you very much!
After an unexpected disruption in my career I was looking for new ways to shape my professional future. With her coaching expertise Ilona Angelis assisted me to develop clearly defined goals out of an obscure cloud of opportunities and to outline very specific and actionable steps. I also discovered personal strengths that help me to explore completely new options. With a renewed spirit of enterprise I am now looking forward to my future professional endeavors.
I was a participant in a course at the community college in Berlin. Ms. Angelis is an exceedingly involved and professional coach. She offers innovative coaching in the professional area, bringing in her heart and intellect and a big portion of life experience! Ms. Angelis has the competence to respond individually to the different participants´ needs. She helped me a lot to get more clarity and I am thankful to her!
To me Ilona´s course was very enriching and clearly structured. With calmness Ilona led the group through many important – not always easy – learning and cognitive processes. I feel this course will have a long lasting and positive effect on me. Thank you!
The group coaching with Ilona helped me a lot in getting more clarity in my own professional goals. It also helped me get more self confidence to continue moving bravely into new directions. With her quiet and empathetic style she creates a pleasant atmosphere. I recommend this course to people who want to evolve or to get new orientation.
Ilona knows how to ask the right questions with appreciation and empathy such us to discover the answers coming from within.
Very inspiring experiences in Ilonas workshop. I felt very safe to share my experiences and feelings and received plenty of helpful suggestions in order to achieve my personal and professional goals.
I am very excited on my next steps and cannot wait to see it all happening!
The workshop was very appealing and gave me lots of interesting input. Especially Ilonas tips "aside" committed to memory. In this way I can transfer many aspects meaningfully in my working environment.
Great workshop to look into the subject of new career orientation and also to look into one´s one self-reflection. I can highly recommend Ilona and her courses, have already done so!
However, whatever one decides to do after the course, that is up to oneself.
Dear llona, thank you for the workshop "Find your mission, not just a job". In a shortest and most intensive time I was able to work on my issues in our group, which have been keeping me busy since months. I am taking a lot with me and will implement many parts of the suggested ideas.
The workshop is over, however the impact remains. Thank you and lots of success to you!
llona, through her coaching, was there for me 100% while I was looking for my 100% in making decisions and following them through in order to support me and my work. I felt her compassion and trust in moments when I was in doubt. In the progress of our coaching sessions I experienced that making decisions and following them can also be an enjoyable game, which leaves aside the stress and anxiety of achieving a goal and not the goal itself, which then appears in full clarity and accessibility. I am grateful for her support!
The coaching sessions with Ilona were a great support both for my career and personal development. Ilona has the special gift to ask the right questions with a lot of warmth, empathy and clarity such that I was able to gain deep insights.
The coaching process enabled me to spot my patterns and limiting beliefs and I learned to chance my approach toward many issues. For instance dealing with self-created stress in the job or just embracing life itself with all its craziness and unexpectedness and less desire for perfection. What a difference can joy and lightness bring in!
In the coaching workshop with Ilona Angelis the group was faced very intensively with individual issues and wishes concerning every single participant where everybody was able to benefit from everybody.
Ilona has the gift to ask the right questions such to activate and internalize intellectual approaches. A more relaxed approach on myself and the faith in my inner voice help me to give space to my passions, follow them and become active.
A very encouraging seminar where I received practical "life" tools for my upcoming steps. Ilona run the seminar with a big portion of mindfulness, appreciation, consciousness and engagement.
The coaching with Ilona Angelis helped me identify my personal strengths and best ways to implement them in my daily work and its continuous challenges.
I have already recommended Ilona to some of my friends and will continue doing so.
Ilona's coaching is powerful and profound. She allowed me to explore stumbling blocks and difficulties in a caring and supportive way, and truly partnered with me to identify my deepest objectives and make my way towards achieving them. Gently yet incorruptibly standing for my greatness.
Her capacity to listen deeply and to hold the space in a compassionate way are a true gift. I highly recommend her coaching!
The regular meetings with Ilona made sure that my project was on track and Ilona's insights and patience made sure that she was able to provide a space for the creative vision to develop.
What I appreciated most about working with Ilona was her professional experience and attitude coupled with a thoughtful perceptiveness and commitment to helping me get the right mindset to complete my project.
The coaching with Ilona has substantiated my thoughts; furthermore I received feedback from other participants which took away lots of my own pressure.
The seminar reflected my strengths, skills and interests. It also helped me get clarity on my next steps and confirmation in pursuing my goals and aspirations.
Ilona Angelis is a philanthropist. Sie has the capacity to find the appropriate response style for each participant  and engage with everyone. The weekend was extremely helpful and I was able to get more clarity on how to further proceed. Her support was unintrusive and at no point anyone felt being pushed to anything. Thank you very much.
I was enthused by the seminar and the instructor. Ilona Angelis impressed with competence, empathy, understanding, vision. Her methodology was most helpful to find a new options and impulses for one´s own path. Furthermore I appreciated Ilona's pleasant manner in her presentation. I will sincerely recommend this seminar. Overall an enrichment for the next step of any career path.
I attended a two-day workshop focusing on career re-orientation with Ilona. From the beginning I appreciated her openness with regard to ideas and opinions. She intervened in the right places and was able to give us great input, given her perceptive nature. During the seminar we were able to communicate in an honest manner and build an environment of trust within the group. I was able to work out a structured plan for my future career, happy to go back home feeling great.
Ilona has been my trainer during a weekend seminar "Find and live your mission within your profession". Step by step she accompanied us to get clarity about who we are and what we truly want. What I appreciated in particular was that she took time for each of us and supported us with honesty and empathy. Furthermore she kept tabs on time such that nobody would be missed out.
One of her intents was that each of us keeps on focus and that our communication stays non-judgemental and mindful. To me this seminar was a formative experience: It helped to strengthen my self confidence and it encouraged me to take more chances in life. Thank you Ilona!