This is a wonderful and effective working tool where group dynamics and peer support jump in and make a huge and lasting difference!
​In well structured regular meetings of 6-8 participants, you will work out new perspectives and solutions so that you can start integrate them step by step into your working or personal life.
​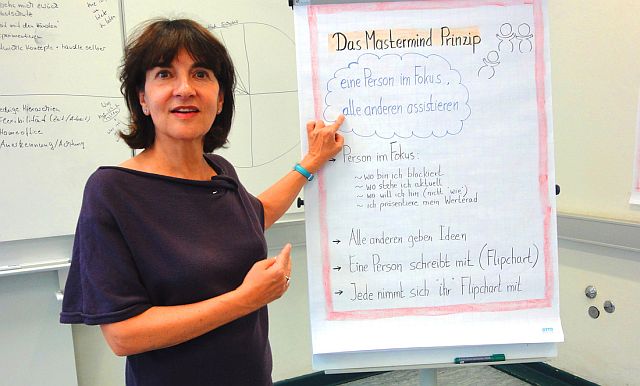 That's how it works
During the first intensive day, each participant gets an hour of undivided attention by the whole group and the group leader.
The participants on the "hot seat" describe their situation and issues and states their needs to the group. Each of the participants shares  ideas and recommendations. In this way everyone can benefit from each other´s experience. At the end of the day, every participant takes away concrete ideas that may be implemented, all having the support of the whole group.
​After the intensive day meetings continue on a regular basis aiming to share experiences and possible challenges in implementing the changes that were agreed on. Again, the whole group is fully supported to overcome difficulties and thus reaching their goals in business and everyday life.
I am so happy to share with you this brilliant tool of masterminding!